Pot Pie Heating Instructions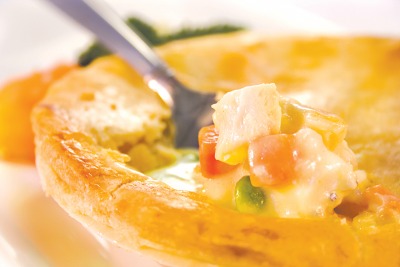 To ensure the quality of our product, please follow these steps:
Keep stored in freezer.
Heating Recommendations to your customer:
Preheat oven to 350 degrees. Remove film wrap and place on cookie sheet. Approximately 55 minutes if frozen, 40 minutes if thawed. Cooking times vary with ovens.
Product is fully cooked, however it is always best to suggest re-heating to an internal temperature of 165 degrees.
Thank you for buying our Pot Pies.
We hope you enjoy it.