Meat Lasagna Cooking Instructions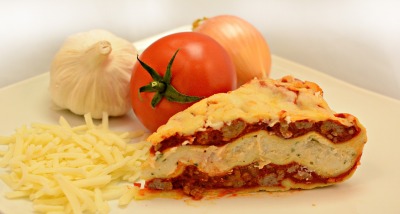 Please Read Meat Lasagna Cooking Instructions!
We take great pride in the Meat Lasagna we produce.
To ensure the quality of our product, please follow these
directions.
Retail:
Keep stored in freezer. Product should be slacked out in refrigerator @ 40° F or less for a minimum of 24-48 hours prior to display in deli case. Uncovered and out of the box. DO NOT USE THE MICROWAVE TO SPEED UP DEFROST.
Remove cardboard and brush off any ice crystals that may have formed. Re-wrap any if needed.
Product may be held refrigerated 7 days before cooking.
Heating Recommendations to your customer:
Assuming that the product is thawed, our preferred method is in the microwave for 1-2 minutes. Slices may be placed in oven at a low temperature and covered with tin foil. Pre-heat to 300° F. Cook slice for 20 - 30 minutes.
Food Service:
Follow thawing instructions above. Preheat oven to 300° F. Remove card board. Place on cookie sheet. Cook by the slice for 20 - 30 minutes. If cooking more than one slice, space out for even cooking.
FOR FOOD SAFETY, COOK TO 160° F INTERNAL
TEMPERATURE PRIOR TO CONSUMPTION
Thank you for buying our gourmet Meat Lasagna.
We hope you enjoy it.